Dear Friends,
I have been thinking lately about how much things have changed over the last few decades. The digital age has transformed the way we live in so many ways. We can now download music and books. We can order virtually anything from Amazon. We can ride share and home share with Uber and AirBnb. What does this mean for our public libraries? How do libraries fit into our digital world? I have a few ideas to share.
When you look back, libraries were the original player in the sharing economy. Before AirBnb, before community gardens and before Uber, there were libraries. As we've moved away from the consumerism of past decades, there is less interest in owning things. Why own when we can borrow? That means cars and bikes, but also tools and books. The library is perfectly suited to the new sharing economy. Customers can borrow an endless supply of books, both physically and digitally. They can borrow the library's computers, language learning software, musical instruments, magazine, yoga kits, and toys and puppets for children. And it's all free with a library card.
But let's say you don't care about saving money or room on your bookshelf. What value do libraries provide when you can order everything online from food to electronics? Why bother to step inside of a building at all, even one that's free and convenient? Here's why: because what you can get at the library that you can't get online is an experience. And in this day and age, experiences are more valuable than stuff. You can experience music, art, culture, and more at the Memphis Public Libraries. You can interact with librarians whose sole purpose is to help you learn and grow. You can attend meetings and workshops on a variety of subjects with like-minded people. And perhaps most importantly, you can interact in person with people who are different from you. In this increasingly segmented world, libraries are the common ground where citizens of all backgrounds can share ideas, exchange thoughts, and build human connections. A rich and meaningful civic life adds to the vibrancy and sustainability of a city. And if you don't care about any of this? Think about those who do. Think about the people in our community who don't have Amazon Prime accounts, easy access to transportation, computers in their home, or parenting resources. These people need our libraries more than ever. A rising tide lifts all boats. Our libraries are worthwhile, even in this digital age.
The Memphis Library Foundation funds enhancements for all of our 18 libraries branches, benefiting our entire community. I invite you to be a part of our work by making a donation today. Thank you for your generosity.
With gratitude,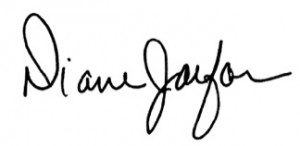 Diane Jalfon
Executive Director