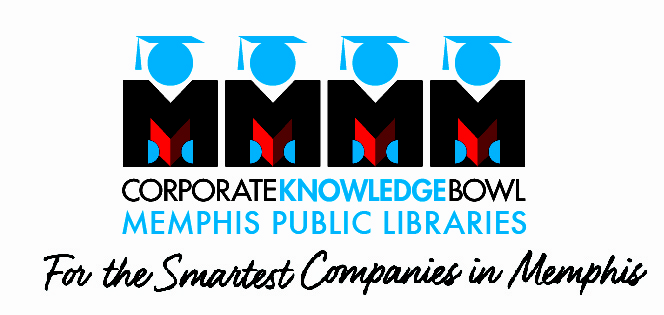 The Memphis Library Foundation and the Memphis Public Libraries team up annually for the Corporate Knowledge Bowl. The 20th annual event resulted in FedEx taking home the big win! The finals turned out to be a nail-biter… as they usually do.
Mark your calendars now for the 2018 Corporate Knowledge Bowl event, to see who takes the "Smartest Company in Memphis" title away from FedEx.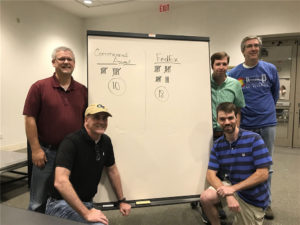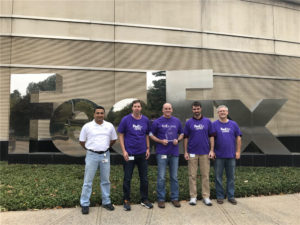 Mon, Sept., 24 – Thur, Sept. 27, 2017, with preliminary rounds during the lunch hour, and finals on Fri, Sept. 28, starting at 5:30pm.
Corporate Knowledge Bowl
#SmartestCoMEM
This event is held at the Benjamin L. Hooks Central Library, 3030 Poplar Ave.
Teams of 4 employees and up to 4 alternates compete each day
Winner takes home a trophy and the coveted title of "The Smartest Company in Memphis".
Best trivia format in town; head-to-head matches in a double elimination tournament.
60 (difficult) questions, in just 20 minutes, on history, current events, popular culture, local interest, science, sports and more.
Spectators encouraged, including family, co-workers, and friends.
Enjoy a fun time with co-workers while raising money to benefit the Memphis Public Library.
Register by: Emailing the following information to sthomas@memphislibraryfoundation.org and paying here or sending a check made out to Memphis Library Foundation, to Shelley Thomas, c/o MLF, 3030 Poplar Ave., 3rd Floor, Memphis, TN 38111. You can also request an invoice if needed.
organization name
contact name
contact email address
organization address
organization phone #
organization team name
4 core team member names & T-shirt sizes (at least 2 core team members have to participate in the matches)
4 alternate team member names
Entry deadline: Aug. 27, 2018 (for discount, register by Aug. 15, 2018)
Fees: $600/team (fees include snacks and drinks each day, and T-Shirts for all players. Discounts are available for companies entering more than 1 team.)
Rules – 2018 Corporate Knowledge Bowl
Sign up now for your chance at taking the coveted title:
"The Smartest Company in Memphis" from GP Cellulose Memphis!
Previous Winners: 2017 – FedEx; 2016 – GP Cellulose Memphis; 2015 – International Paper; 2014 – St. Jude; 2013/2007 – The Commercial Appeal; 2012/2008 – Buckeye Technologies, Inc.; 2011 – Valero; 2010/2009 – Accredo Health, Inc.