There are many ways to give your support of the Memphis Public Libraries, whether you're visiting the Library or shopping on Amazon or at Kroger.
Here are some various ways to give:
Love Your Library!

For the first time… Memphis Public Libraries customers may donate in-person at various Library branches. The Memphis Library Foundation has installed a DipJar, currently at the Benjamin L. Hooks Central Library, 3030 Poplar, in the Children's Department, so that you can dip your debit/credit card and make a $5 donation on the spot! Come LOVE your Library!
Amazon Smile

Throughout the year, when shopping on Amazon, 0.5% of your purchase price may be donated to the Memphis Library Foundation, by shopping/choosing us.
Click here to support the Library through your Amazon orders.
Kroger Community Rewards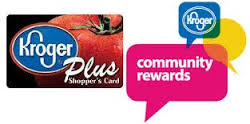 You can support the Memphis Public Libraries while shopping at Kroger. The Memphis Library Foundation is an approved Kroger Community Rewards organization, meaning if you choose us, a percentage of your Kroger grocery bill will come back to support the Libraries, every time you shop at Kroger. It's as easy as:
Get Your Organization to Participate in the Annual Corporate Knowledge Bowl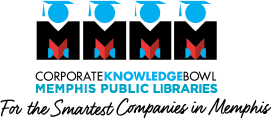 Our annual Corporate Knowledge Bowl, is held in the Fall every year, and is a great time for corporations to compete and show that they are The Smartest Company in Memphis. FedEx took the title in 2017, and we can't wait to see who takes it in 2018, scheduled for the week of Sept. 24, 2018. Read more about Corporate Knowledge Bowl by clicking here!
Remember, check out the Memphis Public Libraries' website for all that is available to you, for FREE.