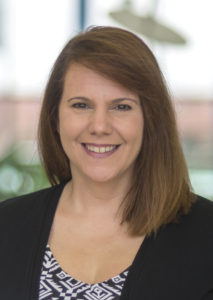 Dear Friends,
Let's be honest — if librarians can't save the world, who can? They're the closest thing we've got to real superheroes, working to provide whatever services the community may need in convenient local library branches. Libraries have served their communities for decades and continue to evolve the services they provide in rapidly changing times. 
I'm delighted to say that I now have a particular part to play in the precious mission that libraries work to achieve, as I've recently assumed the role of executive director of the Memphis Library Foundation. This new chapter of my professional life is exciting to me on many levels. I have long had a passion for serving my community by working for organizations that create positive community impact, which is why the mission of the Memphis Library Foundation has resonated with me since I moved to Memphis in 2012. 
I'm ready for the challenge of leading the Memphis Library Foundation as it grows its impact by expanding private funding for library programs and enhancements. My background includes a history of successful fundraising, partnership management and relationship building through my work as the director of grants and community engagement at Southern College of Optometry. I also gained essential business and financial management and communications experience during my work as an attorney. As a member of numerous nonprofit boards, I acquired expertise in community outreach and development, as well as a knack for developing strategies in pursuit of mission. Now, it's time to put these past experiences to work serving our libraries and the communities they serve!
As executive director, I hope to raise awareness of the Memphis Library Foundation and encourage generosity from its donors by emphasizing what the library means to our communities. Many people believe that libraries are fully funded by the City of Memphis and foundation grants alone, but that is simply not true. Without generous donations from private individual and corporate donors, library programming as it stands today would not exist. Libraries are neighborhood anchors that help citizens find not only find books, but also jobs and housing opportunities, technology resources and so much more. They are hubs of access for everyone, which to me means they are the bedrock of social justice in our community. It is my goal through my work at the Foundation to make the amazing programming and offerings of our libraries as robust and accessible as they can possibly be for all Memphians.
With your help, I look forward to continuing the important work of the Memphis Library Foundation, growing its impact and better meeting the needs of each of the 18 Memphis Public Library branches it supports.
There are great things to come for our organization, and I am so thrilled to be a part of it.
Best, 
Christine M. Weinreich
Executive Director
Memphis Library Foundation